News
Eleiko is selected by Virgin Active UK as official strength partner for club upgrades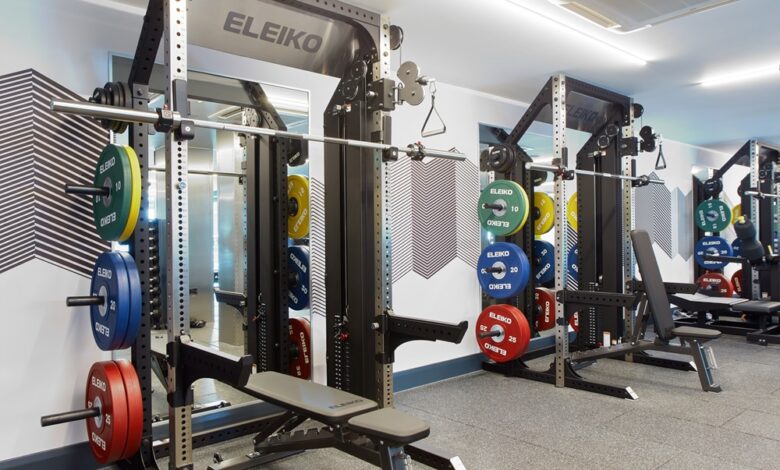 Over the past few years, strength training has surged in popularity due to a combination of pandemic-induced habit changes and growing awareness of the health benefits of strength training.
With more and more research about the overwhelming benefits of strength training, many people now realise that strength is fundamental to overall health, well-being, and longevity. Because of this, versatile, space-efficient strength training spaces are necessary to meet the demand of today's athletes and clients and for facilities to remain relevant.
Striving for excellence in product, programming, and delivery, Virgin Active and Eleiko share a mutual ethos to make people stronger, for better performance in sports and in life. Getting ahead of the shift together, Virgin Active has embarked on instrumental £15million investment in 2023 to revolutionise strength training across its UK clubs.
Commenting on the partnership, Matt Harras, UK Head of Fitness at Virgin Active said:, "The collaboration with Eleiko marks a significant stride in our commitment to enhancing strength training facilities in our clubs. The evolution of our gym floors is a direct response to the significant growth in strength training along with the expanding confidence and understanding of its benefits amongst our members.
"With our investment, we have strategically redesigned our spaces to place strength training at the very heart of our clubs. Our focus is not only on expanding our state-of-the-art equipment range but also on creating dynamic spaces that inspire our members to embrace the full spectrum of strength training. As we integrate the Eleiko Prestera systems across our clubs, we're not just upgrading our equipment — we're elevating the training experience. From progression zones that cater to members embarking on their strength journey, to areas dedicated to functional fitness enthusiasts, bodybuilders, weightlifters, and everyone in between, our aim is to provide an inclusive environment for all."
At the core of Virgin Active's upgrades is Eleiko Prestera, Eleiko's rack and rig system, complete with cable systems to provide members and personal trainers at the clubs with training spaces that intuitively consolidate a range of strength training methods – from free weights to body weight to cable training – into one space and seamlessly integrated system. Optimising the unique environments of each club, unlocking more training opportunities, personal training sessions, classes and more.
Phase one of the partnership is already complete and has welcomed Virgin Active's all new Wimbledon club and upgraded Clapham, Wandsworth, Notting Hill and Swiss Cottage clubs. Phase two, currently underway includes their Nottingham, Sheffield, Northampton Riverside Park, Northampton Collingtree Park, and Bromley clubs. Set for completion by the end of 2023, Clearview, Mill Hill, Fulham, and Kensington will complete the project.
Harry Russell, Regional Manager at Eleiko UK, said: "From the onset of the partnership with Virgin Active it was clear that their goal of bringing performance level training environments to the commercial market was absolutely one we could fully support. With the upgrades centred around the scalable Eleiko Prestera system through half racks and rigs, we have created adaptable strength areas and dedicated lifting stations across all clubs. Included in phase one alone, there are 30 Prestera racks and 50 Prestera cable systems. This includes our new DAP pulley system and first of its kind Prestera rig installed at Virgin Active's Nottingham Club – fully equipped with a dual cable system ropes and rings. Due to the modularity of the system, and as strength training evolves, these stations will grow as required with new attachments and configurations thus future proofing these areas for years to come."