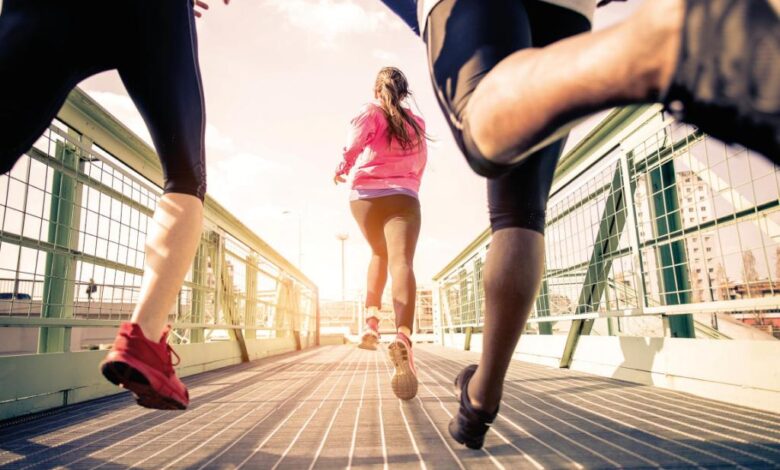 Strava has taken the virtual running world by storm. The saying, 'If it's not on Strava, it didn't happen,' is a well-known phrase amongst runners and cyclists and is now found on T-shirts and in social media circles. There are 36 million users in 195 countries tracking activity on the app, with one million new users joining every 30 days. This group share 15 million activities a week, and figures to November 2018 say that 25 activities are uploaded every second.
This is a community, a network of like-minded individuals, who made 110 million comments in 2017. It's not surprising then that there are plans to make the network even more social and to broaden the activity base beyond bikes and running, to the pool and the gym.
A report on the UK's business insider online magazine, (http:// uk.businessinsider.com), in December 2017, revealed CEO James Quarles plans to make Strava more like a traditional social network. Quarles is the right person to lead the way in social with a solid background at Facebook and Instagram, he knows what makes a community rock. "We want to build the most engaged community of athletes in the world and we're only really getting started," confirms Gareth Mills, UK Country Manager at Strava.
One of the first steps made by Strava was introducing nonactivity orientated posts in October 2017, this could be anything from a post including asking for recommendations such as, 'What watch should I buy?' to sharing images from races, club sessions or pretty shots taken on the run.
"Stories, photos, questions, equipment tips, route recommendations, activity invites – the possibilities are endless. Clubs and Posts provide the digital platform for these conversations that are being had all the time among athletes," said Mills. "It makes sense that Strava is where you should go to get information about the sport you love from the people you trust."
Up to November 2018, Strava say 4.4 million photos were shared every week, and 23 per cent of active athletes share photos. In addition to this, Strava had 263,000 clubs registered with them in November 2018. And with images and video still driving all social activity, Strava has stayed in step, leading hashtag campaigns, such as #AthletesUnfiltered on Instagram, resulting in 26,000 athletes uploading their 'sweaty selfies, skinned knees and greased-up hands'.
Chicken and Egg
It seems the social steps forward are part organic and driven by the community, and part the CEO's strategy. Quarles says you don't 'download' Strava, 'you join' and he is clear that Strava's aim is 'not to be the global leader in digital tracking … it's to be the best sports brand of the 21st century.' Strava knows its strengths: 'You don't have to compete against the clutter of other social networks to get your sportfocused message across, because on Strava, we're all athletes,' they write in their blog.
But it's not just Strava who are building social networks and tapping into the sport-focussed messaging. AllTrails, Runkeeper, Nike's Run App, Under Armour and RunKeeper are also attracting large numbers of athletes who are both passionate and fanatical about their sport, and their tribe. It's a chicken and egg, there seems to be an insatiable appetite among runners, cyclists and triathletes to be part of the action, and big brands are coming up with clever strategies to capitalise on this social phenomenon. Nike's partnership with WeChat in China gave them 100K more users and 3K run crews – taking advantage of China's most popular social network was a smart move.
What about the bigger picture?
With this targeted networking, what are the implications for the bigger landscape and ever-changing world of online social networking? Could these new sports and fitness social networks, the online club houses, replace the big daddy of social media, Facebook?
Kerry Watkins, MD of social media company Social Brighton (https://www.socialbrighton. com), thinks not. "Facebook have created an infrastructure for these other networks. The reason apps like Strava work so well and continue to grow is because of the way they integrate with Facebook. For example, you can log in with Facebook, you can share Strava activity on Facebook," she explains.
An analogy that springs to mind is that Facebook is the shopping centre/mall and these other social networks are the shops that fill it. However, create a boutique store that's easy to get to, full of likeminded individuals, and it saves the shopper a wasted trip to the mall.
Facebook groups include many running clubs, running groups, cycling clubs and events, but could Strava and similar apps take this from Facebook? "If they do succeed in growing clubs and events even more, then it's not really a threat to Facebook, what's likely to happen is that Facebook will buy them in the same way they bought Instagram and what's app," suggests Callum McGranaghan, Social Manager from Social Brighton.
For many posting images and messages about running and cycling and other sporting pastimes will also include a link to a fundraising page. "This year Strava partnered with BBC Children in Need, encouraging the UK to create a fundraising page and cycle 50 miles between October 10 and November 21 in support of BBC Children in Need's Rickshaw Challenge," said Mills. However, to date, Strava hasn't managed to incorporate the charity angle fully. "If I want to raise money from running the half marathon I'll post to Facebook," said Watkins. "I'm a new runner and I don't have a big enough number of potential sponsors on my Strava network. All my family and friends, including non-runners are on Facebook."
Keeping it Real
But for runners and cyclists there's a purity in their favourite tracking apps, and they retain the all-important authenticity, often missing on other networks. "Largely because you are able to see the stats of a person's run, it isn't possible to present a false version of yourself which is so common on social media," explains McGranaghan. "Another advantage for tracking social networks is that the platform isn't inundated with ads yet. The 'social' content is actually social and not dominated by brands."
However, this could change and the commercial temptation may be too hard to resist. On their news page, Strava recently announced, 'sponsored integrations', by adding a "learn more" link below an associated activity. "This minor addition creates a worthwhile opportunity: a way to give athletes more interesting content and data that's also good business," say Strava. The brand writes carefully and explain there's always an option to switch this off. A glance at the comments box shows that sponsorships and partnerships could prove to be a hard sell to diehard users, especially those who pay for the privilege. 'Go ahead and keep it around for the free tier, but if I'm paying for a product, I expect to have an ad-free experience,' is a typical response. However, there are more measured responses to the announcement, including many accepting that the app needs to be business-like and get revenue in from advertising.
The athlete experience is according to Strava, a key brand value. "Our main priority is to ensure that businesses add community value as much as it creates business value," says Mills. "We want our interaction to be additive to the wider experience, and not to be interruptive to how people use Strava," he explains. "We're quite clear that we don't think that Strava's future is one where interruptive, programmatic ads create athlete value, and we let things get in the way of the experience."