Trends & Features
Time to put your best foot forward but dont forget to count your steps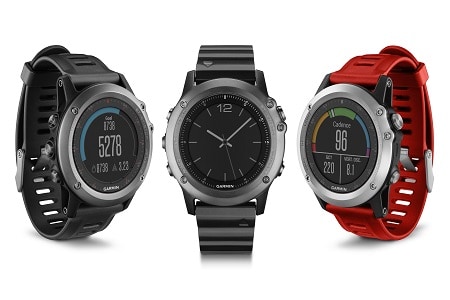 I have a confession to make.
I've joined the wearable tech movement. First it was my wife with a Fitbit, then one of my work colleagues with his Apple Watch and finally, after a little research, I took the plunge with a Garmin.
It felt, during the run up to Christmas and during the post festive season, that the "let's all lose weight and get fit" marketing messages finally wore me down.
On social media my friends have started posting the number of steps they have achieved that day, the press has a running commentary on whether counting steps has any benefit whatsoever, and the sporting goods and tech industry continues to drive the development of these devices towards more user friendly models.
The global fitness wearable market, which includes fitness wristbands, sport watches and smart garments, is now at over 68 million units sold per annum, according to a November 2015 report from analyst firm Gartner, and certainly at the recent ISPO the prominence of brands such as Samsung and Garmin underlined the impact that this is having on our own sporting goods industry.
Pro Level
At pro level wearable technology is playing a growing role in sport all over the world, from the UK's football Premier League, worth more than £5bn ($7.1bn; €6.3bn) in global TV rights alone, to Aussie Rules Football, the first to pioneer the use of location tracking GPS devices in 2004.
Wearable technologies and big-data analytics are enabling coaches, trainers and general managers to analyse previously unquantifiable aspects of athletic performance in fine detail.
Indeed some would argue that part of the success of the Leicester City side of last season was their use of technology in monitoring players' personal performance and health, with them coming in as the Premiership side with the fewest injuries during the season thus allowing them to play their strongest selections on a regular basis.
Scott Drawer, formerly the Rugby Football Union's performance manager and now with cycling's Team Sky, says: "It may be that they have been using the data in a much smarter way to rest, rotate and recover players appropriately."
With such headlines it is absolutely clear then that it's the athletes and the people on the frontline that will help define the industry – much as in many areas where the "pro model" eventually becomes affordable for the mass market consumer.
The future
But what of the future of the wearables market? There is evidence to suggest that the technology will evolve from being a singular system (for example a watch) to a system where there are multiple sensors around your body at any point in time.
As already discussed, this is already being seen at pro athlete level with systems gathering motion-sensing data through the accelerometer and gyroscope inside.
Technologists are working on ways to derive meaning from multiple sensors on the body at one time, to give a person a holistic view of how her body is moving or performing across multiple devices and sensors.
The most likely evolution here will be the wearable garment that is able to track multiple points and provide this type of feedback.
Conclusions
Of course technology is not just evolving within the sporting world and perhaps it is here where things start to get really interesting.
We continue to see advances in technology within the home allowing us to automatically turn on or off our heating, remotely control our TVs or "talk" to our fridges.
Jen Quinlan, VP Marketing at the gesture recognition company Rithmio, imagines a world where "wearables converge with connected homes to drive efficiencies without having to tap a button on a screen. Imagine approaching your home's door with groceries in hand, and the heartbeat signature via your wearable signals the door's smartlock to unlock.
"While crossing your living room, a sensor on your wrist wearable notices your core body temperature is above average and automatically interacts with Nest thermostat to trigger the air conditioning. Your wearable also includes a sensor to detect hydration levels, and it triggers your smart refrigerator to automatically pour a glass of water for you as you enter the kitchen to unload your groceries."
The retail opportunity?
So are there opportunities for sports retailers?
Well, certainly those specialist stores who have a strong performance and/or individual sports angle do appear to be riding the wave.
However, stiff competition does exist from other channels such as department stores, electronics retailers and, of course, amazon – all of whom are looking for a slice of a global market worth approaching $2.8bn.
Anyhow, now I'm "in the club" I, for one, am excited about the future of wearable technology, so I'm off to ensure I reach my 10,000 steps for the day, climb at least ten fights of stairs, hit my minutes of intensity target and get an adequate amount of sleep tonight.